Customized Fully automatic 20000BPH carbonated beverage production line manufacturers From China
Sokos Customized Fully automatic 20000BPH carbonated beverage production line manufacturers From China,Modern factory workshop,China's filling machine base has the most mature and latest technology, and has the ability to manufacture the entire filling production line. It is strong. If you are interested, please contact us
SEND INQUIRY NOW
CONTACT US
Telephone:
+86 0512 5866 8468
WhatsApp:
+86-17751188556
Sokos is sophisticatedly manufactured. Its contactor, disconnector, electromagnetic starter, rheostat, and pilot relay are all professionally handled by technicians who have years of experience in this field.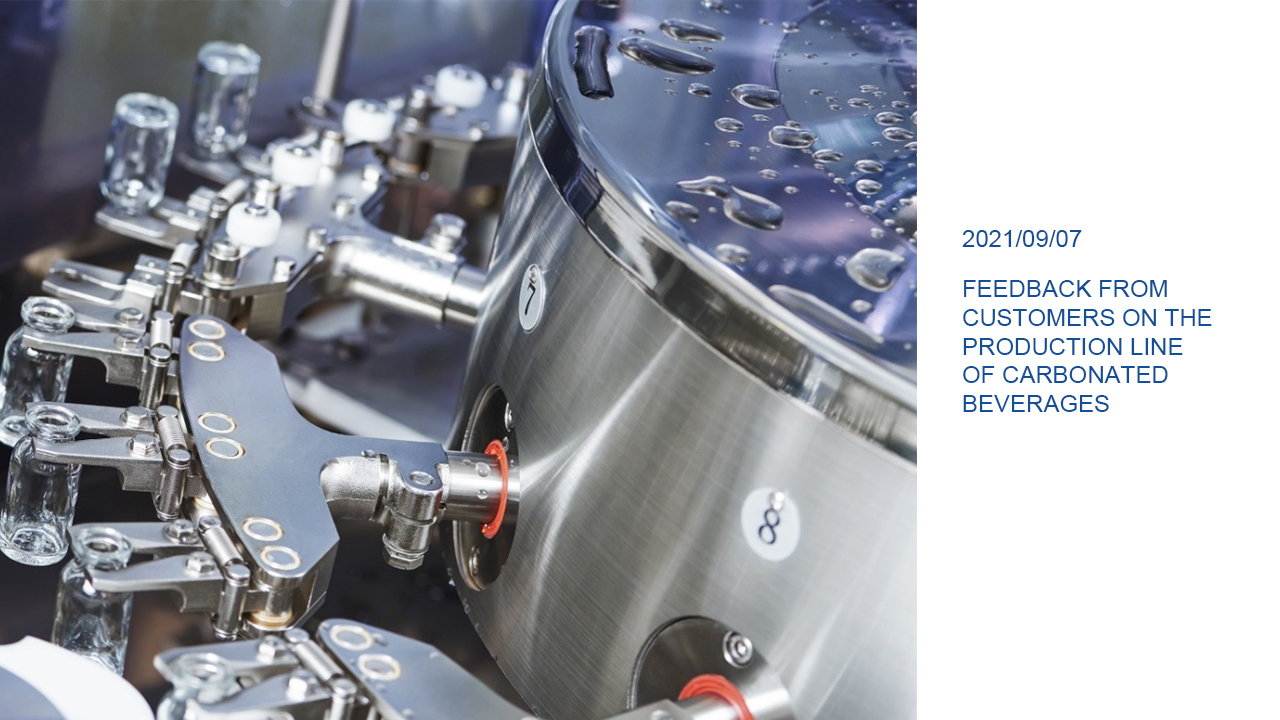 FAQ
1.(2)Other ways to find sokos machinery
● Visit exhibition in different countries. ● Send NEWPEAK MACHINERY an request and tell your basic inquiry. ● SOKOS MACHINERY sales manager will reply you in short time and add instant chatting tool.
2.(1)How to search sokos machinery.
● Search Alibaba, Made in China, Google, Youtube and find suppliers and manufactrue and not traders.
3.(3)You are welcome to our factory at any time.
● The meaning of visiting supplier, because seeing is believing, SOKOS MACHINERY with own manufacture and developed& research team, we can send you engineers and make sure your after sales service.
Advantages
1.Professional technology
2.Professional Certificate
3.Modern factory workshop
4.24 years' experience in Beverage Machinery
About Sokos
Zhangjiagang Sokos machinery co., LTD. is located in zhangjiagang city, Jiangsu Province, China which is one of the professional manufacturer of liquid filling equipment for over 24 years experience in this field. Sokos Machinery has the general management office, sales department, the finance department and production workshop. All departments work together and the team is unified;Committed to serving domestic and foreign customers; Sokos has Modern factory workshop; More than 10 technical engineers and debugging engineers; Provide the most professional technical services; Production lines include: water production line, juice, tea beverage production line, gas-filled beverage production line, beer complete filling production line. Supporting all different Auxiliary machine such as: automatic blow molding machine, labeling machine, packing machine as so on. Sokos Machine not only sold well in China, but also exported to dozens of countries. have installed our production line in more than 50 countries and regions. Sokos provides turn-key projects, and warmly welcomes people from all over the world to come to our company for inspection and guidance. Achieve win-win cooperation!
IF YOU HAVE MORE QUESTIONS,WRITE TO US
Just tell us your requirements, we can do more than you can imagine.